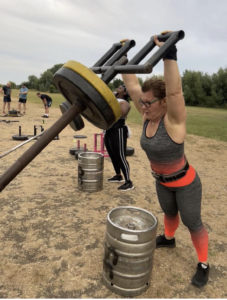 LESLEY......... "I met Maria through a mutual friend, and immediately felt a connection. So, when I reached a plateau with my previous weight loss plan, it was an obvious choice to turn to Maria for some help and guidance. In my previous plans, I had focussed on what the scales told me, and really was living from Wednesday to Wednesday (my weekly weigh in days) with an almost blind focus on the numbers. Working with Maria was totally different, and while her plan helped me to achieve my goals, the focus was on good, healthy eating, the weight I would say was secondary if even an issue. More so, Maria's approach was about a healthy mind, and she gave me little "tasks" to complete each day which focused my mind on what I wanted to achieve and why. The meal plans that she gave me left me feeling energised, and most importantly she helped me to regain my confidence about how I look and feel. I would say that through this process, my relationship with Maria developed, and she is now one of my closest friends. She is an incredible motivator, a mentor and one of the kindest, most caring, people I have ever met."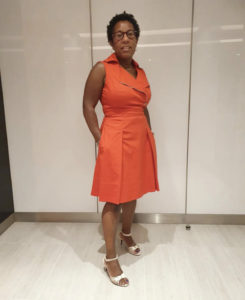 JANE
"I cannot speak highly enough of the service and advice provided by Maria. She is extremely knowledgeable and what she tells you makes perfect sense. At our first meeting, she really listened to me and took on board what my goals were and the things I wanted to achieve. Part of that for me was to lose weight but I wanted it to be within a framework of wellbeing and sustainability. She has provided me with a programme that has evolved as my needs have evolved. She is realistic in her outlook on life and what she suggests doesn't feel like you have entered into a prison regime - it is more about principles and a change of focus that could become a life style change and therefore long term.
I am still on 'this journey' and even when obstacles come my way - such is Maria's warmth and support - I don't feel bad telling her when things haven't worked. What I do know is that I feel infinitely more healthy and 'well' than when I started and that has made a significant difference in all aspects of my life."
TINA......... "Turning sixty, fit and healthy, exercising regularly, then a sprained ankle! On a visit to my physio, she mentioned whilst training for the London Marathon her diet and stamina were much improved after a visit to a Nutrionist. I consider my diet healthy but I have never explored the nutrition and science behind what I am eating, and could also do with losing half a stone." Maria Tait Nutritionist", paying Maria a visit was definitely one of my better decisions. The hour passed so quickly, informative, interesting, I came away inspired and with a sample of a protein coffee biscuit, which I had eaten before I got to the end of the road.
Maria is simply lovely, knowledgeable, professional and most importantly makes you feel comfortable and that anything is possible. Later that day, into my inbox popped a whole week of breakfasts and other recipes. I thought I was eating healthily, but in fact I was eating far to much natural sugar.
The following week lunch recipes arrived, followed by dinners in week three. I really liked the slow gradual change that Maria made to my diet. Hurrah……….I have lost half a stone and I am eating so much more food than I thought possible to lose weight. Maria has taught me the benefits of healthy eating by combining certain foods, spices and even drinking salt water! I feel fantastic, my energy levels have soared, and it's worth going along for the Pea Soup recipe, its delicious."