Directly from the experts
We are now running article two of "Directly from the experts" This article is all about having a positive mindset.
What is a mindset?
The dictionary version.. The established set of attitudes held by someone.
What is positive thinking?
Google says.. Positive thinking is a mental attitude in which you expect good and favourable results. In other words, positive thinking is the process of creating thoughts that create and transform energy into reality. A positive mind waits for happiness, health and a happy ending in any situation.
If you are facing challenges already in 2019 as so many of us, either you are following a new health regime or new life/work circumstances, then a positive mindset is vital.
How do you install a positive mindset?
Start with my top five tips!
1/Start the day with gratitude.
It's free and easy to do and can be done anywhere, be grateful for three things every day. An example from myself personally this morning i was grateful for
1/Family 2/Hot Water 3/My home
2/Turn failures into lessons
3/Focus on the good things in your life
4/Never negative self talk only positive self talk
5/Find humour in bad situations where you can
Now back to the piece from the expert in mindfulness, the piece below is written by the wonderful Lesley Morris who gives you an insight into her work and how work-life balance really matters.
Lots of people are scared to read an article with the word Cancer in, they shut off and scroll through other things that are not so heavy on the heart to read about, such as "hedgehogs, with cute red socks on having their tummies scratched"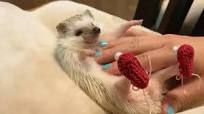 I get the appeal of the hedgehog, I really do, but this article is not about doom and gloom, in fact, it is to give you the chance to know more about just how important mindset is, also how important a work-life balance is.
Working alongside teens and their families who are with the charity requires a strong mindset and a big heart.
This is from the wonderful Lesley Morris at Teens Unite.
"FACT – Every day in the UK, seven young people aged 13-24 will hear the words "you have cancer"
FACT – survival rates for cancer are improving and 84% of these young people will survive 
The second is what Teens Unite chooses to focus on.
Even though the charity supports young people fighting for their lives, the charity is an incredibly positive place to be – the focus is on uniting young people, helping to create support networks, and friendships, and showing the young people what they can do, not focussing on the illness and allowing that to define them.
Teens Unite's Co-Founder and Chief Exec' support the team to recognise the positive impact that the team and the Charity have had on the young people and their families.  She ensures that there are outlets for sharing and expressing emotions, opportunities to grieve and above all, opportunities to remember with great positivity what the charity gave to a young person and their family.
The office is full of photos of the young people smiling and laughing, enjoying life with friends they have made through the activities and workshops Teens Unite hosts.  Videos capture these life-enhancing memories too and are regularly played back.
In the office, everyone pulls together to achieve a common goal.  There is a real sense of unity, mutual respect and a genuine sense of collaboration. In this environment, communication is key.  Expressing emotion is not seen as a weakness, and the team are encouraged to talk and to share their thoughts and feelings.  
As well as the positive relationships that the team develop, allowing them to support each other, the team are provided with access to professional counselling services and are encouraged to take advantage of these to ensure that they develop self-care strategies.  It's very easy working here to immerse yourself in everything and to want to be involved with all the young people at all the events, but a work-life balance is essential to ensure that we renew our personal strength and take time to maintain our physical health".
Thank you, Lesley, for that piece and the parts in bold prove just how important mindset and work-life balance are to all of us and to the working force at Teens Unite.
If you wish to contact Teens unite either as a volunteer or donate or simply inquire about more events, please contact www.teensunite.org or directly to Lesley …lesley@teensunite.org
Maria Tait
Nutrition
x